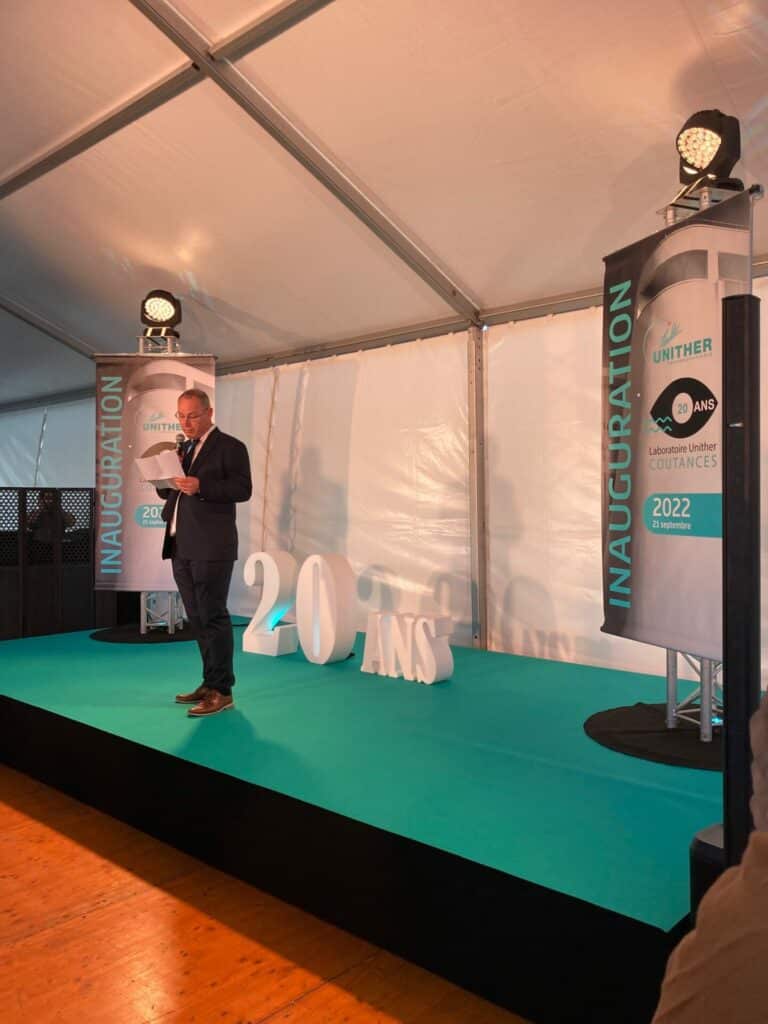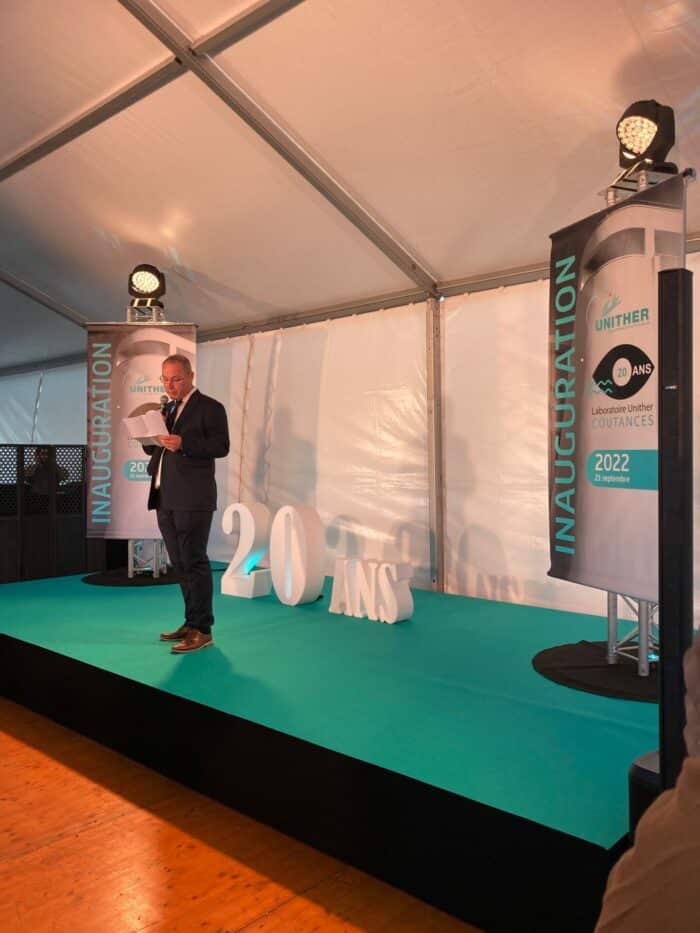 Coutances (France), September 21, 2022 – Laboratoire Unither Coutances has opened its new production facilities and workshops, acquiring the world's largest production capacity for sterile ophthalmic unit doses.
"The site's teams are preparing for new challenges in the future: recruiting, sourcing, and managing energy resources." This plant has the capacity of producing 2 billion doses, can accommodate 500 people, has two Bottlepack (Bp) machines installed and two additional Bp machines planned, and will have a storage space of 4,500 square meters on which construction will start by the end of the year, according to Site Director Arnaud Dugué.
Several public figures were present to underline the contribution of these new premises for the region, among them, Mr. Jean-Dominique Bourdin, Mayor of Coutances, Mr. Jacky Bidot, President of the Community of Communes Coutances-Mer-Bocage and Mr. Frédéric Perrissat, Prefect of the Manche.
In addition, the world leader in single-dose ophthalmic products is celebrating 20 years in business. A new aseptic filling technology (MDSC), combining two formats (Aptar and Nemera) on the same machine, is available at the site: sterile single-doses (Blow-Fill-Seal) for ophthalmic use (dry eye treatment, glaucoma, new chemical entities, etc.).
About Laboratoire Unither Coutances
More than 350 employees work for Laboratoire Unither Coutances, a key player in the ophthalmology market. The Coutances site has a dedicated team that handles product transfers and/or development. With approval from the European (EMA), American (FDA), Brazilian (ANVISA) and Korean (KFDA) health agencies, among others, the site meets international quality and regulatory standards.
About Unither Pharmaceuticals
Unither Pharmaceuticals was established in Amiens, France, in 1993 and manufactures galenic single-dose forms (particularly eye drops, saline solutions, and asthma medications in sterile unit doses and stick packs) for pharmaceutical companies and generic manufacturers. Currently employing more than 1,630 people in seven manufacturing plants in France, the United States, Brazil and China, Unither Pharmaceuticals expects to achieve sales of €380 million by 2022.
For more information about the Unither group: www.unither-pharma.com
Press contact:
Elisabeth Alidou
Unither Pharmaceuticals
Tel: +33 (0)1 44 63 51 70
press@unither-pharma.com